Refrigerated Small Truckload Shipping: The Missing Link in Your Transportation Mix
19 Dec 22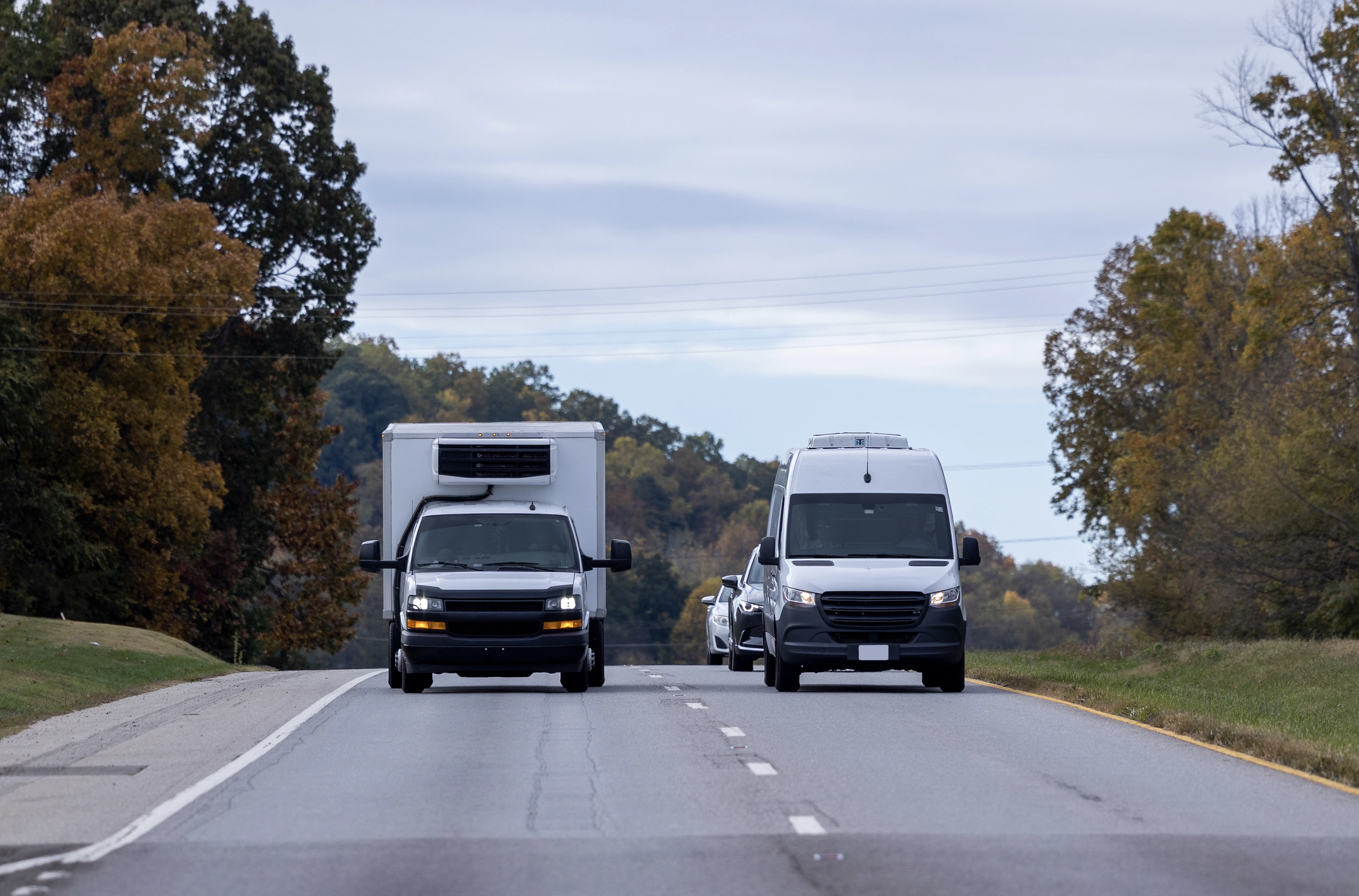 The U.S. cold chain market is on fire. According to a recent article in FreightWaves, "By 2025, the refrigerated trucking market is estimated to reach $15 billion, up from $10.5 billion in 2018." This growth is being driven by several factors, including significant increases in the import of perishable food items. In fact, cold chain ocean carrier SeaCube estimates that 75% of U.S. fruits and vegetables will be imported by 2027. This growth will put pressure on the cold chain transportation market, which currently consists of approximately 400,000 refrigerated trailers (compared to a whopping 1.7 million dry trailers).
Even with 70,000 new reefer trailers sold each year, demand is likely to continue to outstrip capacity. This capacity imbalance poses a challenge to shippers that rely on truckload and LTL reefer service to transport their goods to market. But there's a new option that offers shippers a reprieve from tight capacity and higher rates: Refrigerated Small Truckload (reefer STL).
What is Reefer STL?
Reefer Small Truckload shipping refers to refrigerated transportation services that utilize vehicles that are smaller than standard 53' semi trailers, including sprinter vans, cargo vans, box trucks and straight trucks. Reefer STL can be utilized to transport shipments up to 14 pallets locally and regionally, and unlike many providers, we offer a coast to coast delivery service. Reefer STL offers shippers significant benefits when compared to traditional reefer Truckload (TL) and reefer LTL shipping.
Delivery Speed
When it comes to shipping perishable items, time is of the essence. Reefer STL shipments go directly from pickup to delivery (unlike reefer LTL, which utilizes a hub and spoke network) offering the fastest possible transit time. The delivery time of reefer STL shipments can be further accelerated, if needed, with expedite service. Reefer STL shipments can be used for long haul, coast to coast deliveries, either utilizing a single driver or team service.
Temp Control
While speed is a critical factor, it doesn't matter how quickly your perishable products are delivered if they are not being held at the appropriate temperature. Expedite All maintains rigorous requirements which all its reefer STL carriers must meet. All vehicles must be less than ten years old and meet stringent temperature control and monitoring requirements. Every vehicle available on Expedite All undergoes periodic temperature control experiments to ensure that refrigeration capabilities are never in doubt. Additionally, each refrigerated vehicle in the network is required to install a temperature data logger provided by Expedite All to ensure the reefer unit maintains cargo at the appropriate temperature at all times.
Beyond Food
Of course, reefer STL is the perfect solution for small loads of perishable food products, including ingredients and foods including meat, dairy products, fruits, vegetables, and juices. But if you ship products ranging from non-hazmat chemicals and adhesives to fresh flowers, reefer STL can also support your shipping needs.
Dedicated Service
When you ship reefer STL, your products do not share space with other freight, as they do with reefer LTL shipments. As a dedicated transportation option, reefer STL mitigates the risk of OS&D, maintains peak freshness and helps you build stronger relationships with your customers.
Go Green
Smaller vehicles burn less fuel and emit fewer greenhouse gas emissions, saving you money and contributing to a healthier environment. Reefer STL offers companies a more sustainable transportation solution that can be implemented today, not in the distant future. When you have a small reefer load, it's simply more efficient–and simply makes sense–to use a smaller vehicle.
Book Your Reefer STL Today
Expedite All offers shippers instant access to a nationwide network of reefer STL vehicles. Our proprietary Truck Map technology empowers shippers to find nearby vehicles when they need them. Getting a quote through Expedite All's Freight Rate Calculator is quick and easy- no more calling around to multiple carriers to compare rates. Shippers can easily track shipments online from pickup to delivery, and our expert team is available 24/7 to answer any questions and provide live phone support. With reefer STL shipping through Expedite All, shippers enjoy the best of all worlds: the speed of small vehicle delivery, the security of dedicated service, the peace of mind that comes from using well-maintained reefer vehicles, all in a more sustainable solution.
To learn more about adding reefer STL service to your transportation mix, contact us today.