Small Vehicle Logistics is the More Sustainable Choice
24 Oct 22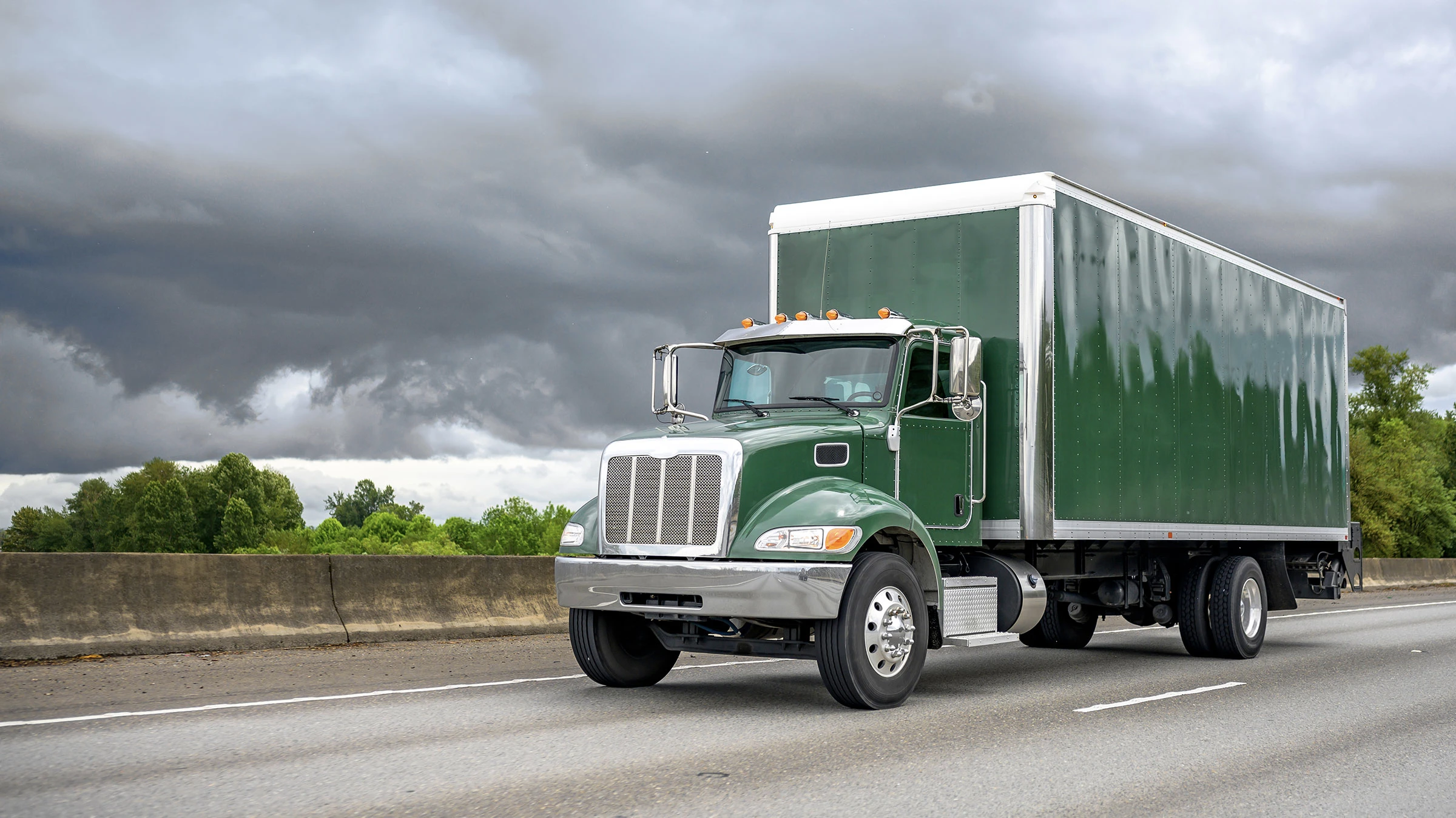 Is your organization aiming for greater sustainability? One of the biggest challenges to meeting your sustainability goals is your transportation network. Thousands of corporations worldwide, including shippers and logistics firms, have pledged to achieve carbon neutrality by 2050 or sooner. In fact, one in five of the world's largest publicly traded companies has committed to meet net-zero emissions targets. While many of them have made bold commitments, few have explained in detail how they will achieve their goals.
The collective transportation industries, including both cargo and passenger movers, account for 27% of global greenhouse gas (GHG) emissions, which makes this sector a critical area of focus.The trucking industry is the backbone of the U.S. economy, moving more than 70% of the goods transported around the country. All that freight movement, though, has an environmental impact. Medium and heavy-duty trucks are one of the biggest sources of greenhouse gas emissions.
Reducing transportation emissions is one of the most important steps in fighting climate change and attaining net-zero emissions goals. The good news is that truck manufacturers have made significant progress in developing zero-emission vehicles and there have been encouraging breakthroughs in battery technology. But we won't see many electric 18-wheelers on the road soon because their range is limited and the charging infrastructure is immature.
In the meantime, shippers have to look for ways to make their logistics operations more efficient and cut down on fuel consumption that are available today. Taking a fresh look at small vehicle expedite services can be an important part of the solution. Why?
Shippers seeking faster deliveries typically seek exclusive transportation service, which often means putting a load as small as one pallet on a dedicated, 53-foot semi trailer. Less than truckload (LTL) may be a viable option as well, as it is ideal for shipments ranging from one to six pallets and more affordable than full truckload service (FTL). But remember that LTL hauls multiple shippers' freight together on the same semi trailer so transit times tend to be longer, as these shipments make their way through the hub-and-spoke LTL network to their final destination.
Both FTL and LTL are inefficient and environmentally unfriendly options for expedite freight transportation. Just think about all those empty miles. There is a smarter way to move your goods.
Let's say you have an urgent shipment ranging from one to 14 pallets. On average, a standard Sprinter van can carry up to three pallets, an option that is faster, costs less and uses less fuel than a full semi truck. Sprinter vans are as much as two and a half times more fuel efficient than semi trucks, so they emit two and half times less carbon dioxide into the atmosphere. Box trucks can carry up to seven pallets and a straight truck can carry up to 14 pallets, meaning any shipment up to 14 pallets that you might place on a semi truck can be more affordably and sustainably transported by a smaller vehicle.
As an added bonus, cargo vans are electrifying at a much faster rate than heavy-duty trucks. Some of the biggest automakers—Ford, General Motors, and Mercedes-Benz—have introduced or are about to roll out all-electric cargo vans in North America. The growing demand for last-mile delivery fleets also has encouraged newcomers like Rivian to enter the market. While electric cargo vans currently have limited range, they're great for expedited deliveries between warehouses and distribution centers.
Although electric vehicles are more expensive upfront than gas-powered ones, electricity is a cheaper fuel than gasoline or diesel. And as the U.S. electric grid becomes greener with the addition of renewable energy, the environmental benefits will grow. In addition, more innovation will bring down the costs of these vehicles and provide a more robust supply chain.
Shippers need solutions that work today to make expedited freight shipping more sustainable. Shipping up to 14 pallets on a small commercial vehicle instead of an entire semi truck just makes sense.
Expedite All offers immediate access to more than 5,000 vehicles, including Sprinter vans, cargo vans, straight trucks, and box trucks across the continental U.S., representing an enormous amount of untapped capacity that Expedite All is making available to shippers. At launch, the size of our network rivals the available capacity of the largest existing expedite providers, and we are growing quickly to make expedite a more affordable and sustainable part of your transportation mix. To get started, check our Truck Map and Freight Rate Calculator, or, reach out to our team to learn more.